IN THE JV ATTRACTION LAUNCH?
The following trifecta of marketing superstars do… Sign up as a launch sponsor! or email Ruth Anne Wood at: ruth@JVattraction.com
Start Some Joint Venture Conversations
"The following JV ATTRACTION members are on a roll with creating and marketing products that just might be ideal for you growing community of prospects and clients… check out their products, product sites and social media and see if you jive…  Eduardo Gutierrez, Matthew Houghton, Jim Donovan, Edie Weinstein, Melody Campbell,  Tamara Hartley, Russ Hovendick, Greg Hague, Ken McArthur, Reverend Mike Wanner, Ronda Del Boccio, Paul Hoyt, Introduce yourself to them and become profitable together!"
TRIFECTA 3-2-1!
3.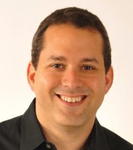 Drum roll please… at November 12 at 12pm
Speaking of being of service, I will be showcased in one of my favorite Lifestyle dot com communities as one of Ryan Lee's new "i built it" community experts! It's designed to teach profitable internet marketing to kids at the alternative high school he taught Phys Ed 12 years ago at the toughest part of the South Bronx called "Hunts Point".   Even though Ryan's job was a Health/Physical Education teacher, he was able to create his own courses and curriculum. And because he had already had some success building his own part-time businesses, he discussed "entrepreneurship" in a few of the classes and the kid ate it up. Hungry to give back.
I'll get a 7 minute conversation with Ryan Lee, a guy with an  internet marketing community of 200K subscribers and is one  most ethical, over delivering, content providers and humble mentors I know. Here's what we'll be talking about… 
2.

Speaking of abundance… on 11/11 at 11am join Michael Craig and I talking about financial on Logical Soul
Michael's a friend in Atlanta I met at Ken McArthur's JV Alert event. Michael is a chiropractor and brilliant marketer who can measure and raise your financial thermostat, (the amount of mo.ney you subconsciously will accept in your life).
In a five minute muscle test exercise, your body tells you how much you are willing to accept. Ex: 10 million dollars in the presence of your paternal ancestors but less than $10 in the presence of your mother. Doh! True story. We'll be discussing my program how to
Transform Debt into Abundance
 that's helped my clients add a couple figures to their monthly income after on 
fire hose
 emotional clearing session (T
hese clients cleared a lot of pain and resentments in two hours!
) It will be a content rich interview that will be made into a product! 
Put it on your calendar 11/11 at 11 at Logical Soul
3.
Monday 11/25 at 10am world renowned Dr. and Master Zhi Gang Sha on his next best selling book Soul Healing Miracles
During this heart expanding conversation Master Sha shares Ancient and New Sacred Wisdom, Knowlege, and Practical Techniques for Healing the Spiritual, Mental, Emotional, and Physical Bodies.
To demonstrate how easy self-healing can be, Master Sha shares a four-step process to heal symptoms of a common cold, including fever and stuffy nose. He can also discuss:
How to be empowered, rather than victimized, when we get sick
Why we get sick, and what we can do to prevent illness
How to use Master Sha's techniques to heal others–even pets
Use mediation and numbers to chart your success
2) I got to learn about numerology and how to visit past and future lives with Trish LaSage as she took us on a powerful meditation journey to visit a past life that intregued us. Which past life will you visit listening to this transformational interview / mediation? Trish filled us will compelling stories of people who took this meditative journey and used it to improve or eliminate conditions in this lifetime, and Trish answered some of the tough questions I threw at her about the validity of connecting with past and future incarnations. Check out her interview now!
Thank you to all this week's new Subscribers and Sponsors!